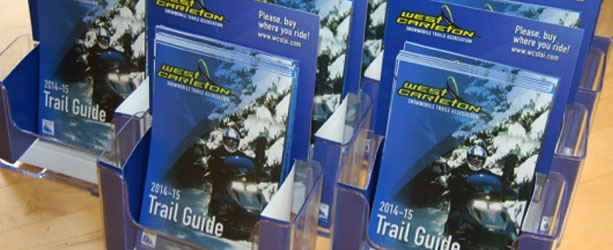 Now until Nov. 15 businesses have the opportunity to promote themselves and support our local sledding community by advertising with West Carleton Snowmobile Trails Association and OFSC.  Get your ad on our 2015-2016 Trail Guide, a sign along local trails, or advertise online across the province as a point of interest on the OFSC Interactive Trail Guide!
Snowmobilers love to support businesses that support them, and in the 2013-2014 season it is estimated that expenditures of snowmobilers in Ontario were upwards of 850 million dollars.
Opportunities to advertise for the 2015-16 season start as low as $75, but ad space for the maps will fill up fast so book your spot now!  Remember, all ad and Point of Interest (POI) submissions  must be received no later than Nov. 15, or while space lasts.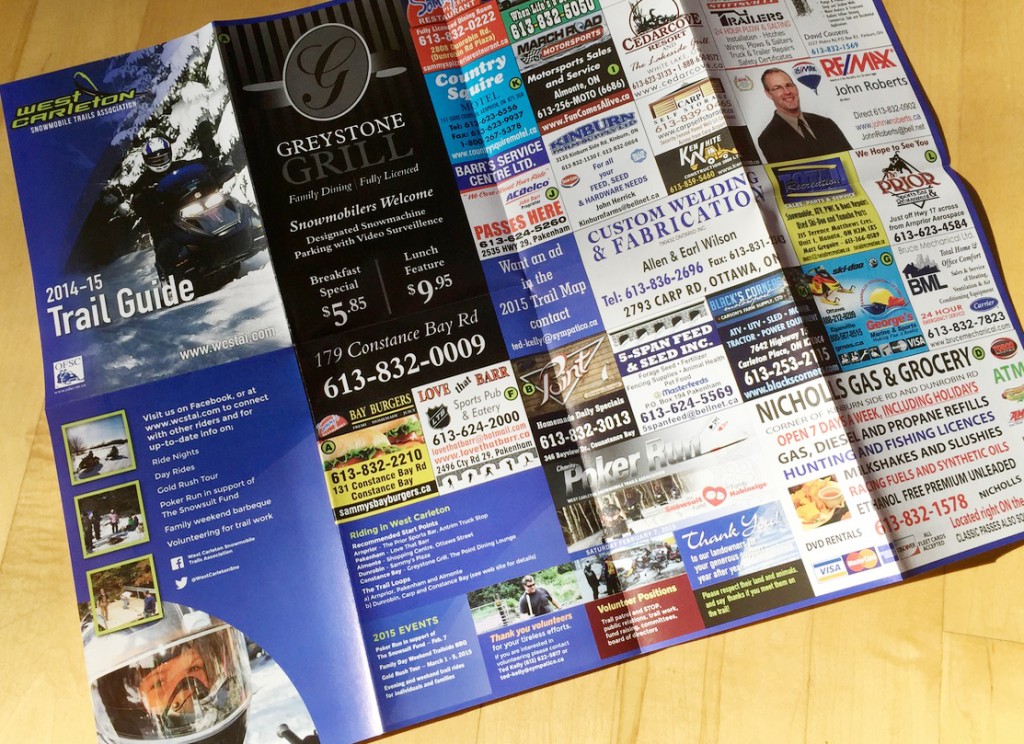 For more information and rates, please contact us below. 
Error: Contact form not found.