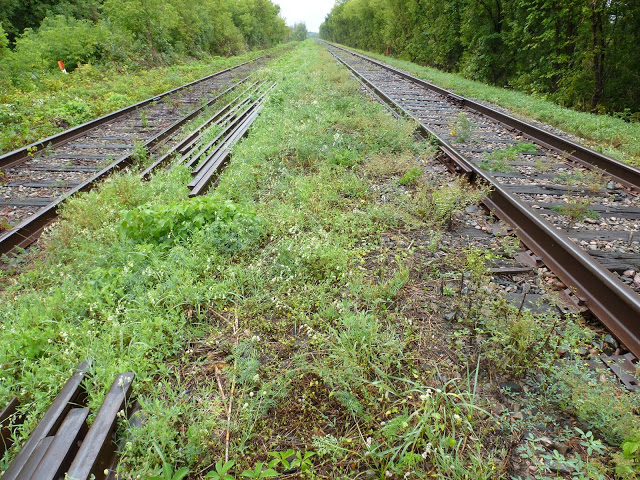 IMPORTANT message regarding riding on rail line from Carp to Craig Side Rd.
We have been informed that the people who keep the track clear for the trains are having trouble as some Snowmobilers are running down the section of track to connect with the trails. Please STOP doing this. Self explanatory. You are trespassing….
Here is a notice from the CN website:
ATV and Snowmobile Safety
Safety starts with you…
Riding a snowmobile or ATV can be an amazing outdoor experience. It can also be fatal — in the wrong hands. Here are some tips for riding safe.
Cross only at designated locations (it is illegal and dangerous to trespass on railway property).
Ride on approved trails only (look for signs about approaching a railway crossing).
Expect a train on any track, in either direction, at any time.
Be especially cautious at night or in snowy conditions (both make it difficult to see obstacles, passing trains or railway crossings).
Stop at railway crossings to ensure you don't ride in front of or into the side of a passing train.
Contact the railway (using the emergency number prominently posted at crossings) or call 911 immediately if your ATV or snowmobile gets stuck on a track or railway line (a train can come at any time).
Keep in mind that helmets, engines, wind and weather may muffle the sound of an approaching train.
Do not ride next to the tracks (locomotives and railway cars are wider than the rails, leaving little or no room for you).