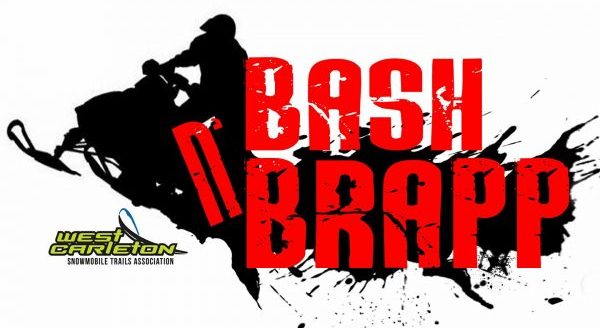 Saturday October 14 is a big night for WCSTA. We are combining 2 events – a dinner in appreciation of all the wonderful landowners who make our trails possible, followed by the season kick-off "Bash 'n Brapp", featuring Ottawa Valley's own Rainwater Whiskey, rising stars on the music scene!
Land owner dinner
The evening starts at 5:00 pm with a roast beef dinner, catered by Valley Roots – complimentary to WCSTA land owners. Sledders are encouraged to join us, meet your land owners, and show them your appreciation. There will be a cash bar and complimentary non-alcoholic beverages.
RSVP for dinner – email landowners@wcstai.com, or call 613.263.7907 (please include number of tickets requested on RSVP)
Bash 'n Brapp
Then, at 9:00pm, part two of the evening starts. "Bash 'n Brapp" is going to be our most ambitious event yet, featuring entertainment by Rainwater Whiskey. Rainwater Whiskey is a hard hitting country band from the Ottawa Valley and have opened for Bill Durst, Brea Lawrenson, Jordan McIntosh, Rory Gardiner, the Roadhammers, Kira Isabella, Aaron Pritchett, The River Town Saints and Brett Kissel, as well as headlining the Metcalfe Fair!
This is going to be a can't-miss party with over the top entertainment! There will be a cash bar, raffle, door prize and 50/50 draw.
As an additional thank you, tickets for our land owners are available for a deeply discounted price of $10!
It's important that you RSVP right away though so plans for dinner can be finalized. If you are a landowner, or know a landowner who has not been contacted yet, please spread the word or contact us at landowners@wcstai.com.
Prices
Land owner dinner
Land owners plus guest – free
Sledders – $25pp (per person)
Dinner plus Bash 'n Brapp
Land owners and their guest – $10pp
Sledders – $40pp
Bash 'n Brapp only (for sledders)
Early bird special – $15 (limited quantity)
Order online – $20pp
At the door – $30pp
Ordering tickets
Advance Bash 'n Brapp tickets may be ordered online through Eventbrite (small service charge applies)
or by email money transfer (pick up ticket night of event). Please contact bashnbrapp@gmail.com to arrange transfer