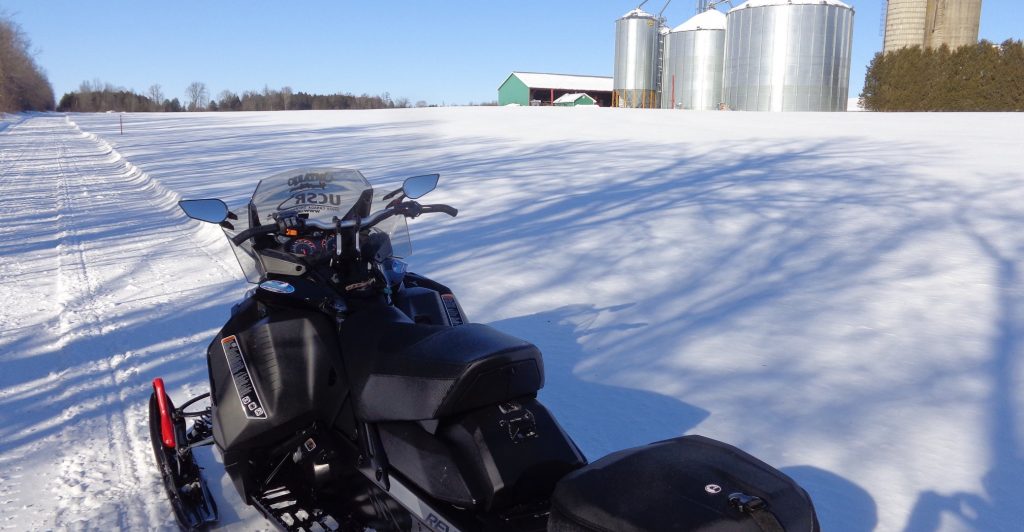 Upper Canada Snowmobile Region – March 19, 2019
At this time of the year the 20 Local Community Snowmobile Clubs of UCSR and all of our permit buyers wish to give our Thank You to our Landowners.

Over 90% of UCSR snowmobile trails are on private property and snowmobile trails exist because someone has said "yes". We have landowners that are Dairy , Cereal Crop farming to Maple Syrup producers , Christmas Tree plantations and private wood lot owners. We even have some landowners that provide warm up shelters.
Since Ontario landowners have a valued history of sharing access to their land with responsible recreationists, private land ownership is a very good thing for Ontario snowmobilers. When snowmobile club members seek permission to establish a snowmobile trail, they're generally dealing with landowners who are their neighbors, employers, relatives. This means that Ontario snowmobilers have a great responsibility to the landowners. These folks are trusting all of us to treat their property with respect, so what can the ordinary snowmobiler do to help clubs keep trails in place?
• Stay on the trail
• Leave the Stakes Intact
• Leave Gates and Fences Alone
• Use Only For Snowmobiles
• Use Only in the Winter
• Respect the Landowner
RESPECT THEIR LAND !