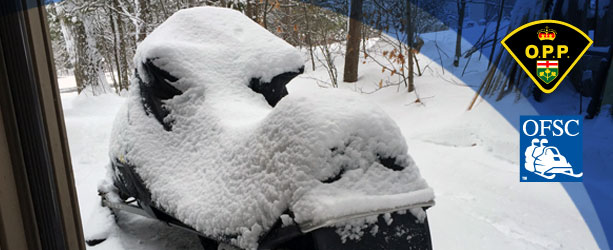 Another awesome dump of snow last night and today and in the distance I think I hear groomers starting to warm up for some pre-season packing. Hopefully a good cold snap will also help our waterways and swamps, which are still far from being safe. But things are looking great!
Please, everyone remember that trying to get that jump on the season before trails are open risks it for all of us. We have lost some valuable links on local trails this season and have been working hard to find suitable reroutes. One sled wandering where it shouldn't be can result in a trail becoming a permanent dead end – and we can't blame our landowners for trying to protect their crops, property and livelihood.
On a lighter note, West Carleton has some exciting new trails being opened this season, like the W311 – the rail bed linking us from Arnprior, through Pakenham, Almonte, Blakeney and continuing on in the BEAST as #311. Huge thanks to the families who went out and brushed and put up the signs!
It's going to be a great year if people can please, PLEASE keep the sleds parked until they show "Available" on the Interactive Trail Guide. And if you know that person that still insists on trespassing on unopened trails – put some pressure on them – they are messing with all that money you have invested riding this year.