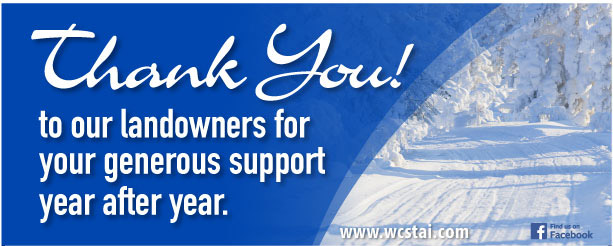 Mark Jan 19, 2019 off your calendars for our Annual Landowner Appreciation event to be held at our newest supporter and event trail destination, The Marshes Golf Club in Kanata.

This $40 value is free to our landowners who help make our sport possible. It includes a Roast Beef dinner with dessert and coffee, cash bar and a DJ provided by Quality Entertainment until 1AM… Door prizes and draws…

We encourage you all to Sled or Drive in on Jan 19 in support of our landowners.

Dinner party Tickets $40 to Land Owner Supporters
DJ Entertainment Tickets: $10 from 8:30 PM-1AM.

RSVP Before Jan 9
Email: Dan@Alvinausher.com
Text or call: 613 867-4437

Landowners, if we haven't contacted you yet please let us know…
See you all there.