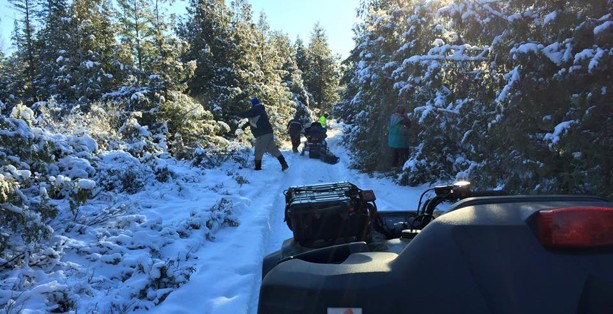 When: Saturday Dec. 5 at 11:00am – 2:00pm
Where: Timmins Road 1 KM off Kinburn Side Road (near Pakenham)
Hello Sledders.
We need some help putting trail signs up on our brand new A trails that was just cut. Amazing new section of trail. Come out and help for 2-3 hours. Meet at Timmins Road just off Kinburn Side Road. We will send one group around to Rock Coady Trail to start at the other end after we meet up. We will have all supplies.
Come and walk the new trail !
Four wheelers and walking in will work great, a little bit of mud at Timmins entrance but great at the other end.
Bring cordless drill with robertson bit. Some water on trail so wear rubber boots.
Thanks 🙂 Scott