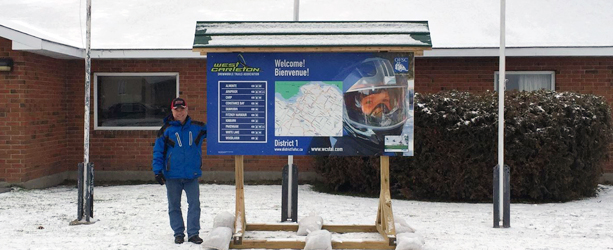 Please join us for the West Carleton Snowmobile Trails Association first club meeting of the new year, Tuesday evening (January 5th) in the board room at the Kinburn Community Centre (doors to the left of the main entrance). The meeting will start at 7:30, rather than regularly scheduled time of 7:00pm.
Although unconfirmed at the present moment, we are hoping to have the club's new Argo Centaur groomer available for a sneak peek prior to the meeting! This is the culmination of hundreds of hours of research, planning and paperwork by club volunteers, and earmarks the start of an exciting new era for WCSTA.
The club is currently looking for volunteer coordinators, people to help with events, brushing, signage and other volunteer positions. Have any special skills that you might be willing to share to help make our club, our trails and our events even better? Please come and introduce yourself at a meeting, or  contact us.
With some cold weather in the forecast early this week, we are all hoping trail opening will be imminent as our swamps and waterways freeze over.
We hope to see you at the meeting!