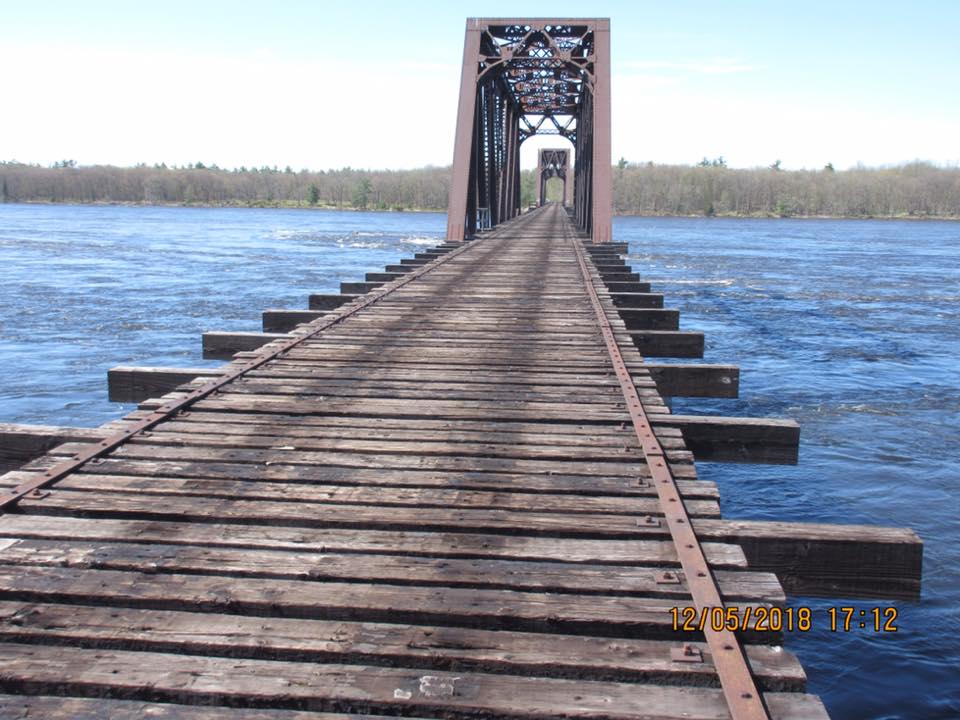 Many snowmobilers have been asking when the new snowmobile bridge over the Ottawa River will be open.The bridge has been completed but is not open as part of the OFSC trail network. The snowmobile trail on the Quebec side has not been opened on the CN Rail corridor to date.
The bridge is accessible from the WCSTA trails but is not open until the proper arrangements have been put in place in Quebec. The Quebec club has marked an unofficial route to access their trails at Norway Bay. This trail is unofficial until all legal requirements are met
Anyone using this trail is doing so at their own risk on Ontario and Quebec trails . Anyone using the trail has to have due respect for speed and noise along the full length of the trail and especially in built up areas. Volunteers have spent an inordinate amount of time establishing the bridge and trails and we do not need a few disrespectful snowmobilers putting this at risk. We are having trouble with snowmobilers across our system not staying on trails, speeding and making excessive noise in built up areas. If you keep this up you will have no where to snowmobile and the efforts of your volunteers will have been wasted.
Please use some common sense and obey the rules or stay home. We don't need you wrecking it for the rest of our members.
Paul McDonald
President