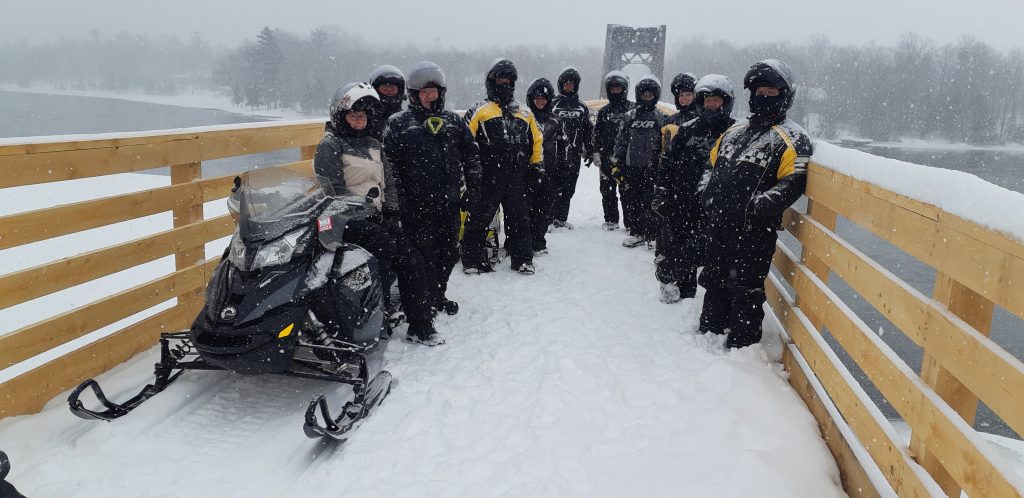 The Burgess and Russell families enjoy a crossing of the Ottawa River on the new bridge on W1. While The bridge is not a opened part of the Ontario and Quebec trail systems riders are using it at their own risk as an unopened trail at this time.
These two families put in more the 1,000 hours a year building, maintaining and grooming trails for your Club. If it was not for them the W1 trail and the bridge to Quebec would never have been completed. While other volunteers helped, no other families were that committed to seeing the project done.
If you want your club to be successful, you have to contribute. Sitting on the couch and complaining does nothing and does not support the volunteers that do so much.
STAY ON THE TRAILS AND RESPECT PROPERTY OWNERS
SNOWMOBILING IS A PRIVILEGE NOT A RIGHT
Paul McDonald
President