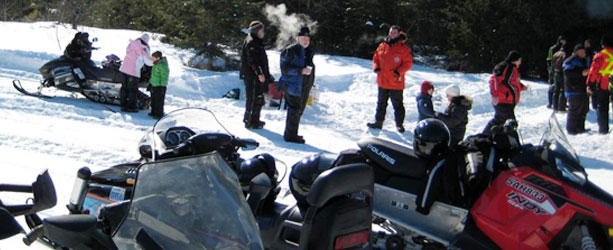 It's that time of year again. TRAILS SIDE BBQ, sponsored by your local WC club.
Stop in Trailside this coming Sunday Feb 3, 2019 from 11 AM to 2 PM.
We will have hot dogs, hot chocolate, coffee, donuts and a "WARM FIRE"
Stop Right off the W311S trail (OVRT). Map market in the event photo where the B is on the map. Just south of the Pakenham bridge. Trailside will be marked by signs. Please SLOW down when approaching.
Stop in to share stories, have some food and drinks. Enjoy our trails …..
This is the OFSC Free Weekend! You can get your free pass for sleds that do not have a trail pass this weekend and enjoy your local trails. Just have license, insurance and plate stickers.
Hope to see you there.